Undergraduate Programs
The Department of Crop, Soil and Environmental Sciences has two undergraduate majors and many minors to choose from for students who are passionate about pursuing careers in science, production, conservation and sustainability.

Graduate Programs
Students interested in pursuing advanced degrees can choose one of our three concentations for the Master of Science degree, or complete a doctoral program in one of our 12 Ph.D. research areas.

Find an Expert
Our department is staffed with award-winning, nationally-recognized faculty members who not only serve students on campus, but also conduct research that benefits industries and communities across the state, nation and globe.
Spotlight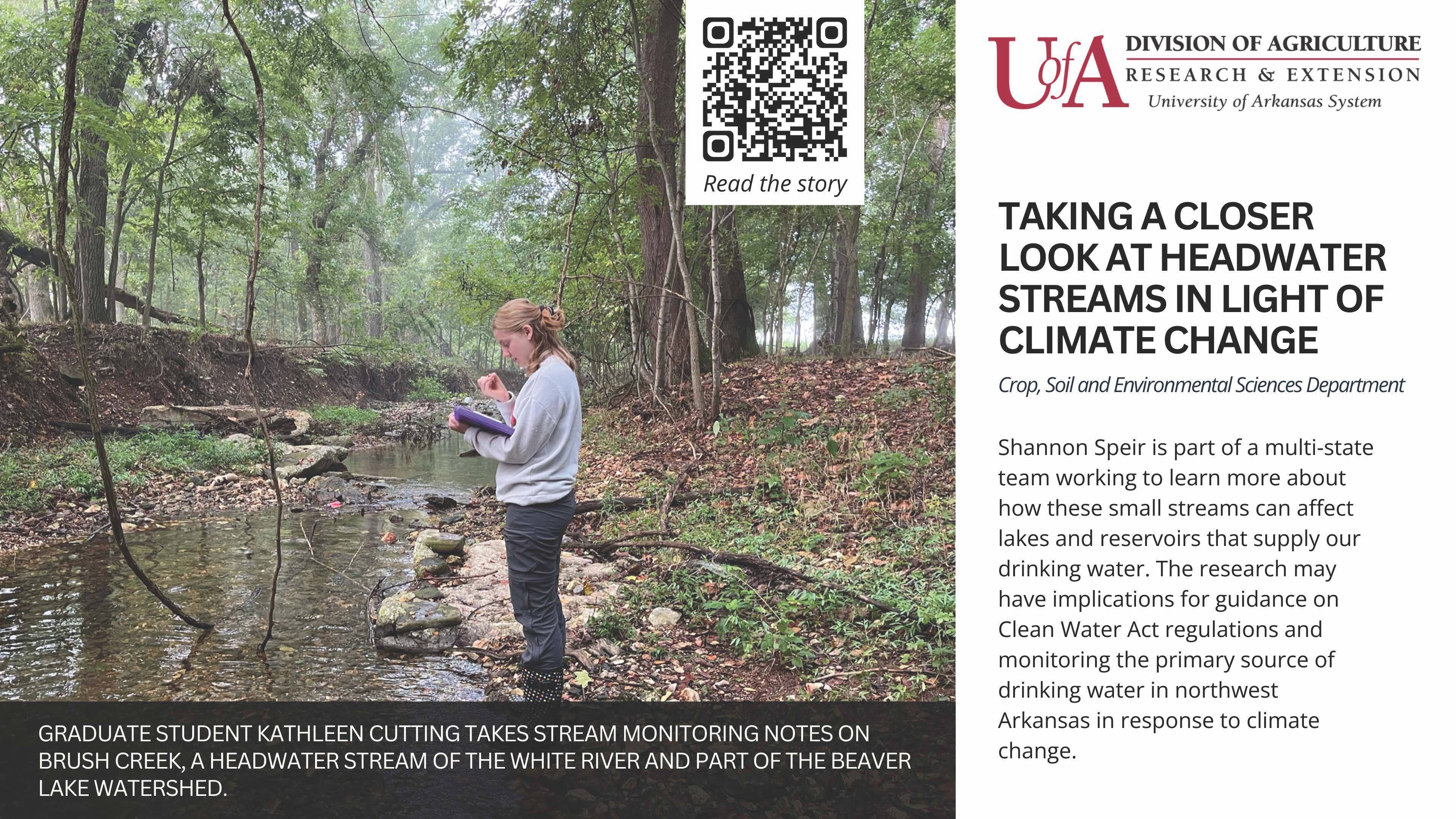 Follow this link for full article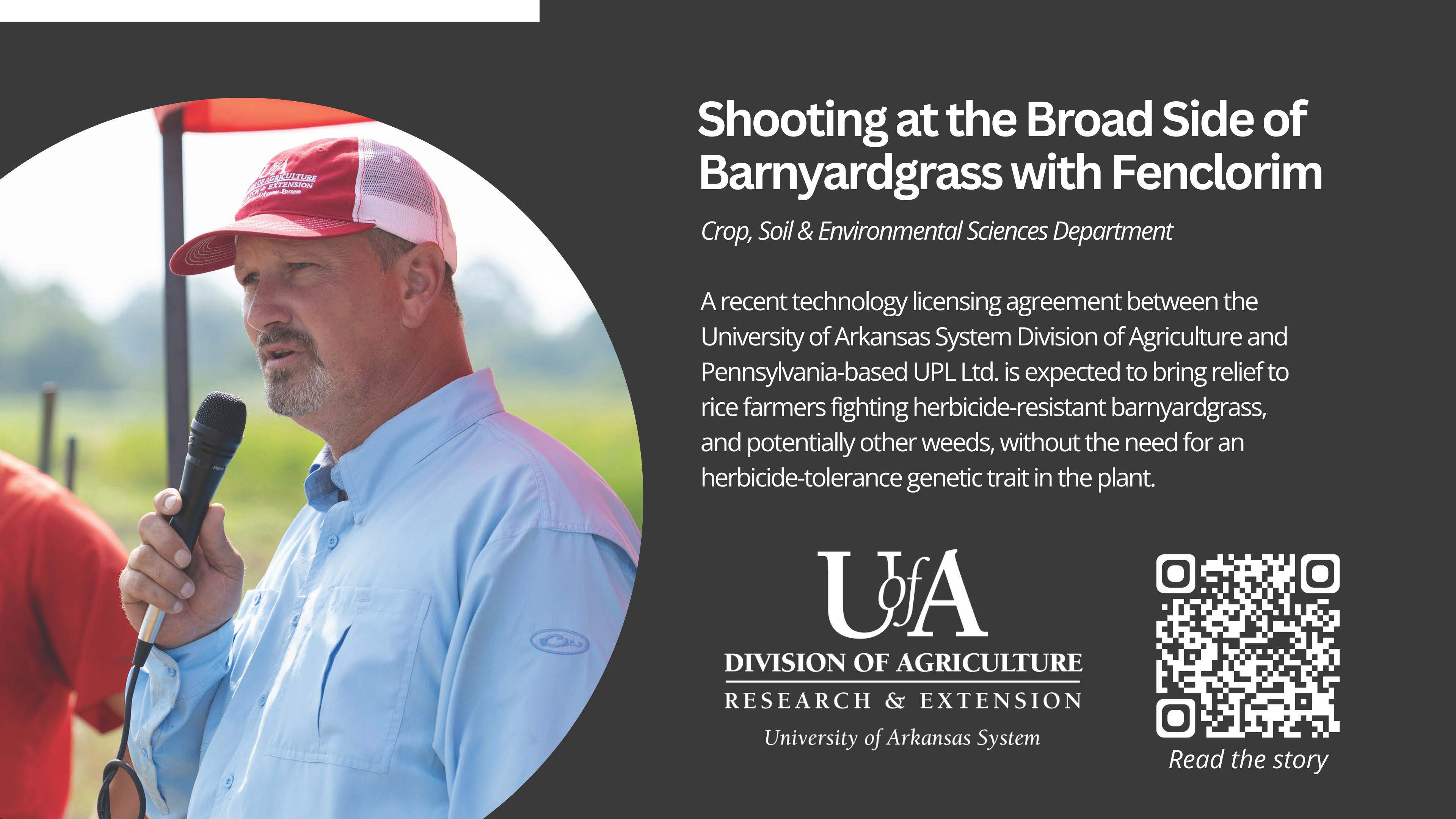 CSES Departmental Seminar Schedule Fall 2023
AFLS 107E at 3:30-4:20 pm or join via Zoom
Date

Presenter /Seminar Title

Moderator

8/21/2023

First Day of Fall Semester

-

8/28/2023

Camila Reis (International PhD Student) -Guest Speaker

Modification of the recurrent selection method applied in rice to increase the annual genetic gain

Dr. De Guzman

9/4/2023

NO Seminar – Labor Day

-

9/11/2023

Dr. Edwards/ Dr. Roberts – Orientation

Dr. Roberts

9/18/2023

Dr. Poncet (Guest Speaker) - A case study for mid-season corn nitrogen management using drones.

Dr. Edwards

9/25/2023

Bronc Finch – Guest Speaker

Dr. Edwards

10/2/2023

Amanda Ashworth (ARS) - Guest Speaker

Dr. Edwards

10/9/2023

3:30- 3:55 p.m. Chandler Arel (MS)

Struvite Effects on Greenhouse Gas Emissions from Flood-irrigated Rice in the Greenhouse

Dr. Brye

MS Student -Open

Open

10/16/2023

NO Seminar – Fall Break

-

10/23/2023

Guest Speaker

Open

10/30/2023

NO Seminar - Tri - Societies

-

11/6/2023

3:30- 3:55 p.m. Samuel Noe (MS)

Norsworthy

MS Student -Open

Open

11/13/2023

3:30- 3:55 p.m. Solomon Frimpong (MS)

Poncet

3:55 – 4:20 p.m. Ujjwal Sigdel (MS)

Poncet

11/20/2023

NO Seminar – Thanksgiving Week

-

11/27/2023

3:30 – 4:20 p.m. Diego Della Lunga (PhD)

Field and Greenhouse environmental evaluation

of struvite in Rice Production Systems

Dr. Brye

12/4/2023

3:30 – 4:20 p.m. Carrie Ortel (PhD)

Roberts

12/11/2023

NO Seminar – Finals Week

-

A new Zoom Link will be set up for each seminar for recording purposes. Please contact department Admin for the link.
The University of Arkansas continues to work closely with public health officials at all levels to respond to the 2019 novel coronavirus (COVID-19).
Find the latest update on Coronavirus (COVID-19)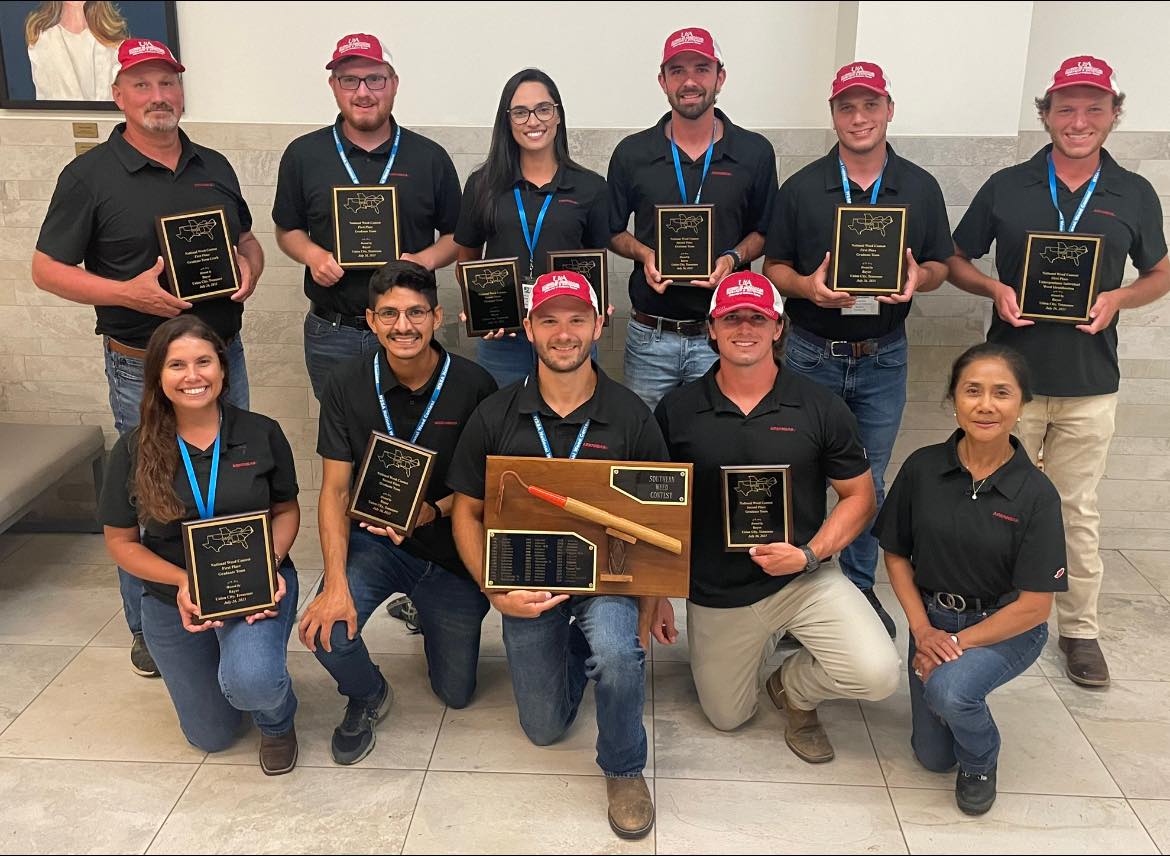 The University of Arkansas Weed Team was crowned winner of both the 2023 Southern Weed Science Society (SWSS) Weed Contest and the 2023 National Weed Contest held in Union City, TN on July 26. At the event, 221 students competed on 67 teams from universities across the United States and Canada. Members of the winning team were Tristen Avent, Pamela Carvalho-Moore, Jared Smith, and Sam Noe. The University of Arkansas took an additional team, with this group of students placing second overall in the SWSS Weed Contest. The second-place team consisted of Maria Carolina, Tanner King, Cole Woolard, and Juan Camilo Velasquez.
The group of eight University of Arkansas graduate students and one undergraduate took home a wealth of individual honors. Rhet Baxley, CPSC, won the Weed Identification portion of the contest at the regional and national levels. Jared Smith took home the most hardware after winning the Herbicide Symptomology and Weed Identification portions of both contests and being recognized as winner of the Farmer Problem in the SWSS Weed Contest. Jared ranked first overall among graduate students in the SWSS Weed Contest and National Weed Contest. Tristen won Written Calibration at the regional and national levels and tied with Jared for first place in Herbicide Symptomology. Tristen and Maria took second and third place overall, respectively, in the graduate student contest at the regional level.
Drs. Jason Norsworthy and Nilda Burgos, both faculty in the Crop, Soil, and Environmental Sciences Department, coached the winning teams.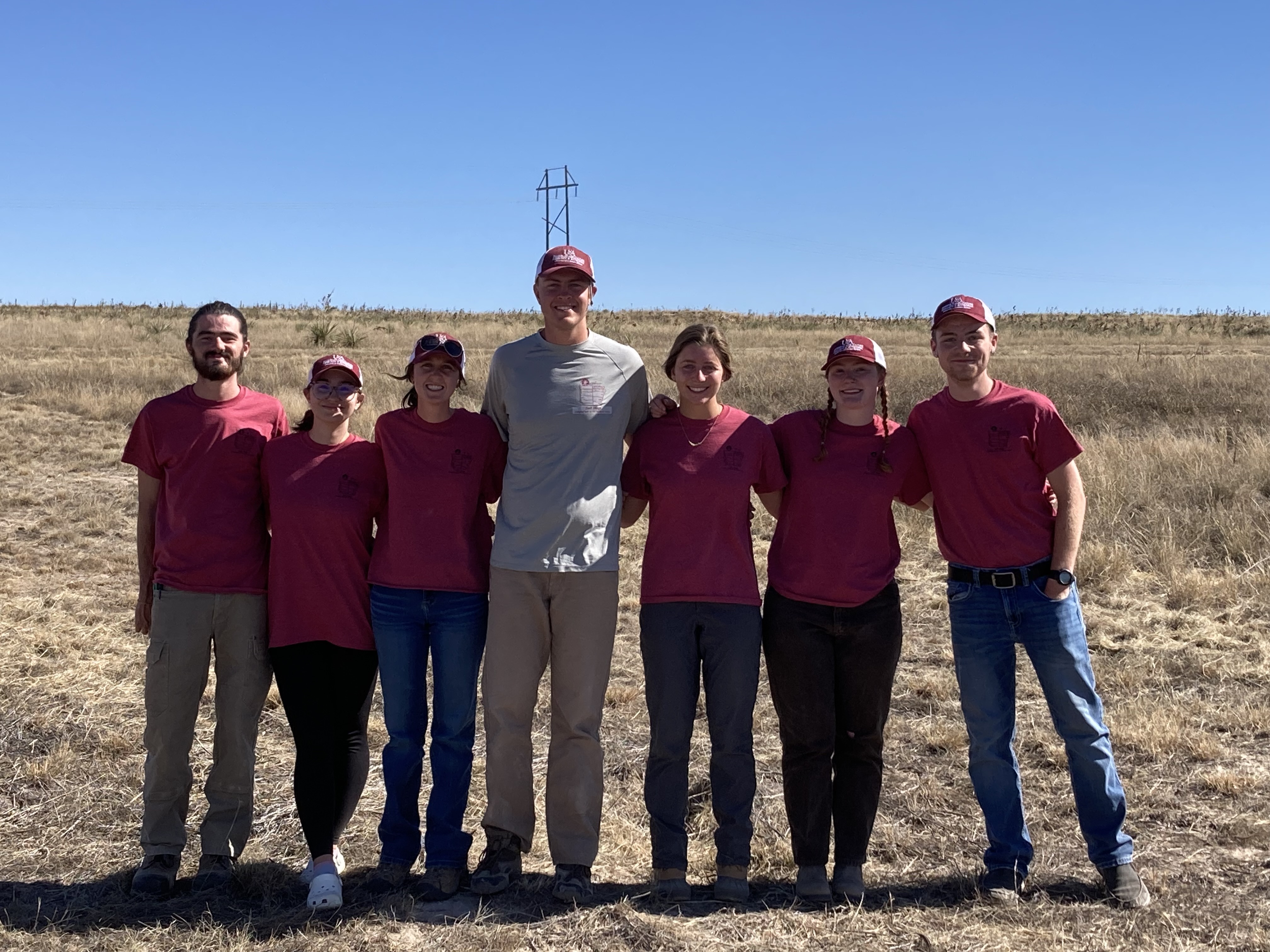 Dr. Brye and the Arkansas Soil Judging Team blew through the competition at the regional soil judging contest like a dust storm sweeping across the west Texas plains! The team took home first place overall and first place in team-judged pit.
Katie Jansson was first place individual, and Jonathan Brye took home second place individual.
The victorious Razorback team. L to R – Noah Solomon, Keara Taul, Katie Jansson, Jonathan Brye, Claire Meara, Sophie Sward, and Colten Nichols.
Congratulations to coach Brye and the team!
Jeff Edwards
Professor and Department Head
Crop, Soil, and Environmental Sciences
University of Arkansas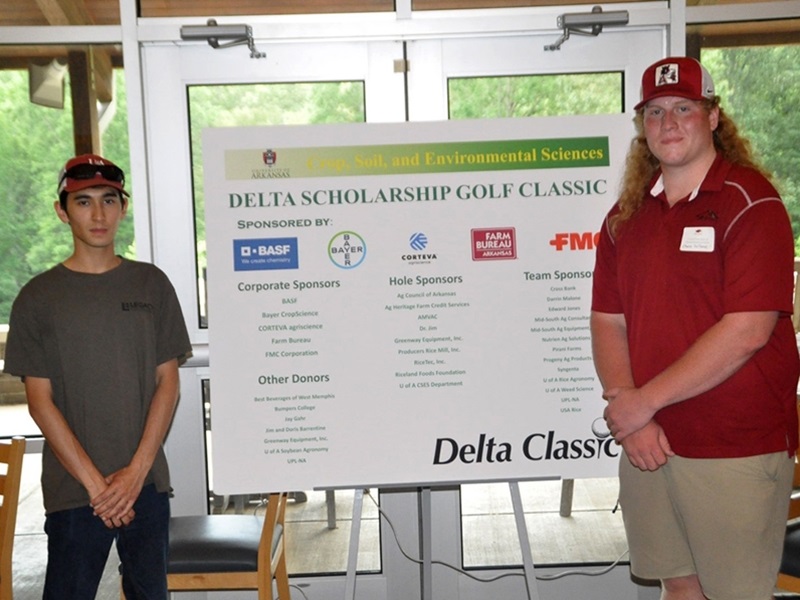 CSES Delta Scholarship Tournament Raises $21,000; 10 Students Awarded Scholarships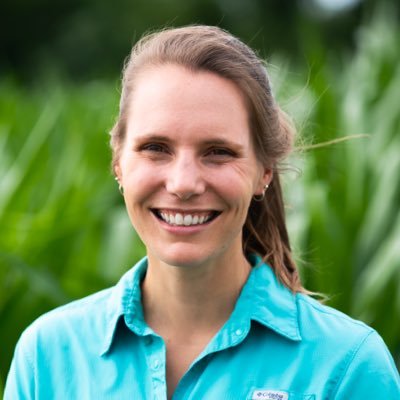 CSES Outstanding Ph.D. Student Award - Carrie Ortel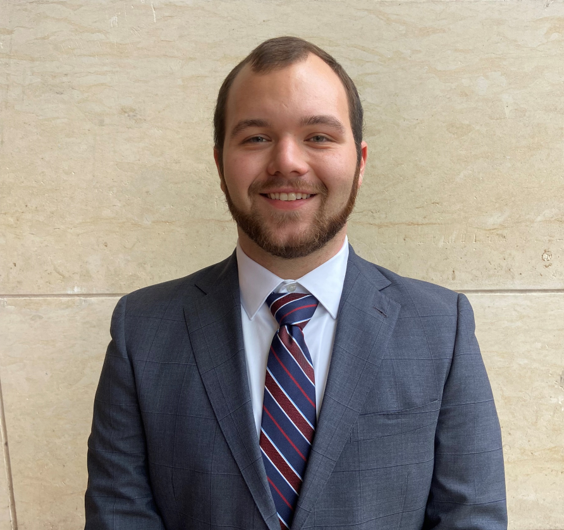 CSES Outstanding M.S. Student Award - Casey Arnold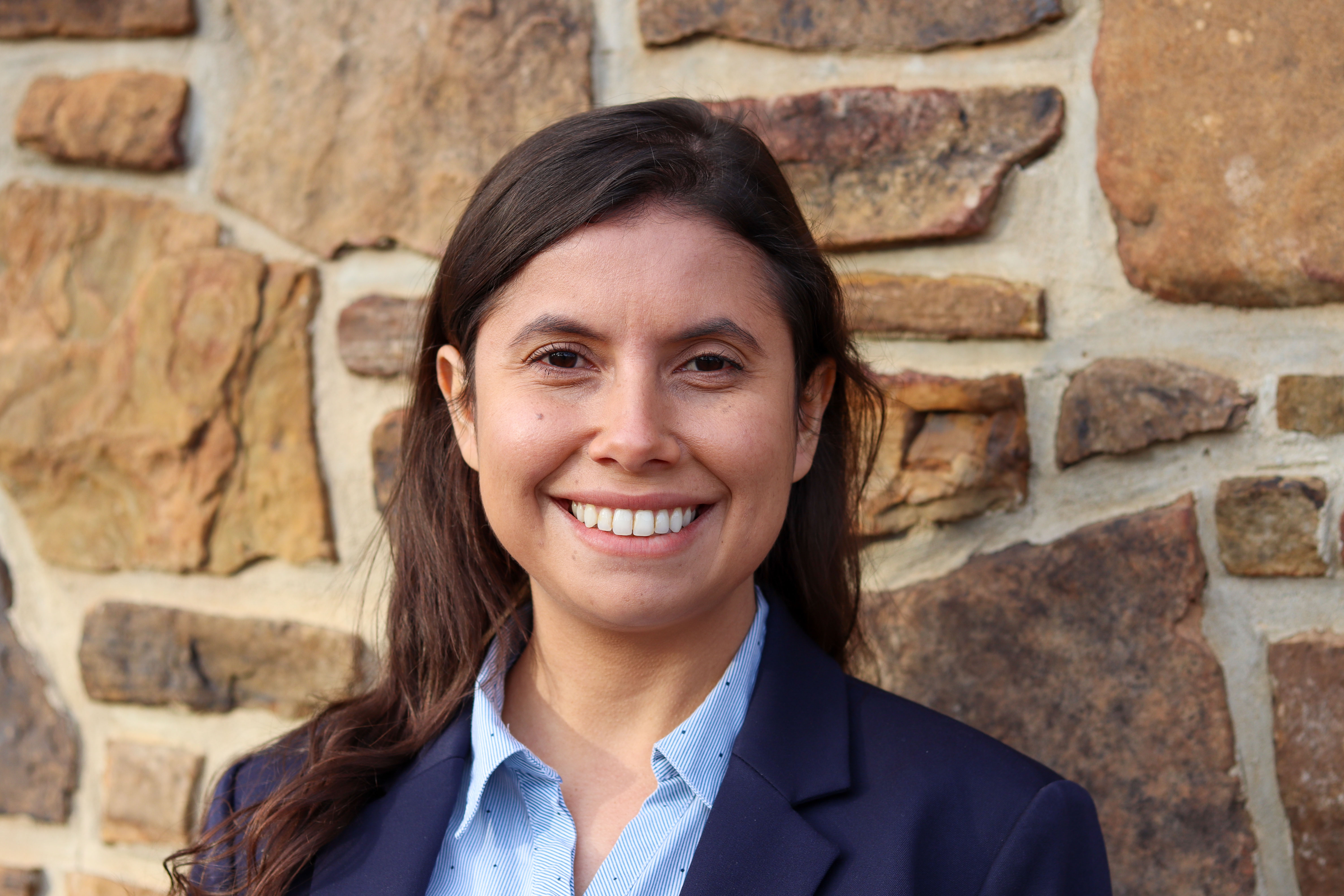 Gerald O. Mott Award - Pamela Carvalho-Moore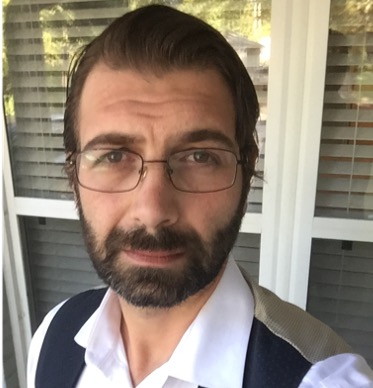 Outstanding Gratudate Student Teaching Award - Diego Della Lunga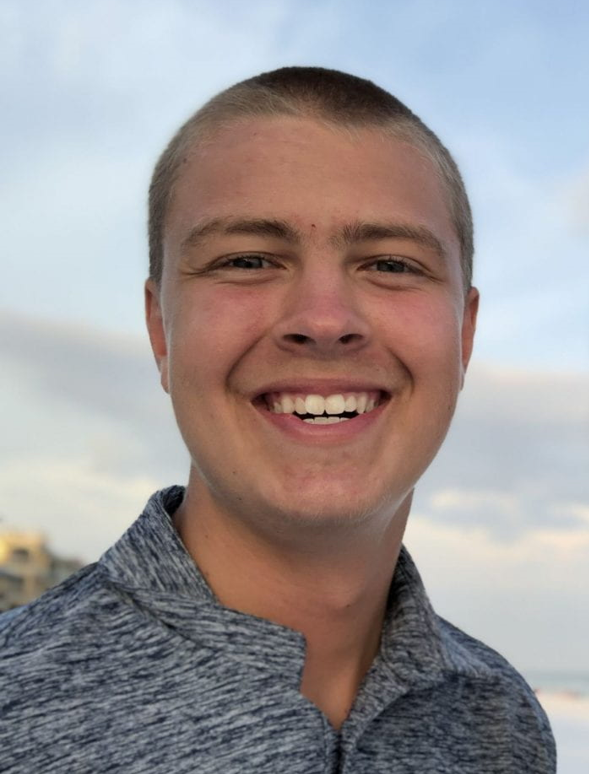 CSES Senior Award - Jonathan Brye
Tri-Societies National Student Recognition Award - Jonathan Brye